MIJ - JAPAN Brands
WALKIN
Founded in 1998  www.walkin.jp
Notable Vintages:

 

AT series full/semi hollow bodies
Archtop and Westville guitars are made by Walkin, a Tokyo Shibuya-based instrument shop. Taking advantage of exclusive dealerships with major guitar part makers, Walkin started selling their own brands in addition to Gibson and Fenders. Archtop is their mid-priced label and Westville sits at the top seed among all the Japan-made jazz guitars.
 ARIA PRO II      
Founded in 1953  www.ariaguitars.com
Notable Vintages:

 

PE series including Gerry Cott and Herb Ellis models, FA series
Aria was formed in Japan in 1953 by Shiro Arai as Arai and Company. They began retailing acoustic guitars in 1960, although the company didn't actually start manufacturing their own until 1964. Aria arranged for Matsumoku, the musical instrument maker, to build the guitars for them under contract. Arai and Matsumoku started building acoustic guitars in 1964, and then electric guitars in 1966, using Arai, Aria, Aria Diamond, Diamond, and much less frequently, Arita brand names. The Aria brandname was changed to Aria Pro II in late 1975, though this has been used mostly (but not exclusively) for electric guitars and basses. All guitars were made in Japan until 1988, when production of less expensive models was switched to Korea.
Catalogs
BURNY

Fernandes was established in 1969 in Japan. The Burny brand was used for the Gibson replicas and the Fernandes brand was used for the Fender replicas. Fernandes initially made acoustic guitars and started making electric guitars around 1971 or 1972. The Burny Les Paul models first appeared in the mid 1970s. Steve Jones from the Sex Pistols has used Burny guitars as has Hideto Matsumoto from X Japan, Mike Clark of Suicidal Tendencies, Robert Fripp of King Crimson, Steve Hackett of Genesis, Billie Joe of Green Day and Duff McKagan in his side project Loaded. Andy Latimer of Camel also uses a flame top Burny Super Grade as his main Les Paul style guitar.
RLC-105S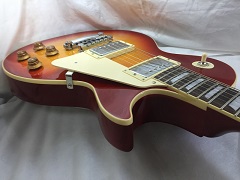 RLG-85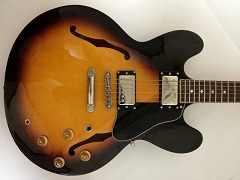 RSA-65
EDWARDS (ESP)

The ESP Edwards brand instruments are produced for the Japanese market, originally consisting of Fender and Gibson replicas. They are generally considered to be of almost equal quality to the main ESP brand, the fundamental difference being the tonewoods.<br> In many cases, Edwards guitars are built from more expensive materials than their Korean ESP LTD counterparts. The body parts for Edwards instruments are made in China in ESP's own factory, while assembly takes place in Japan
E-FA-200MA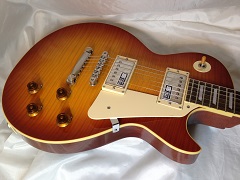 E-LP-125ALS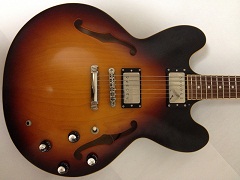 E-SA-125LTC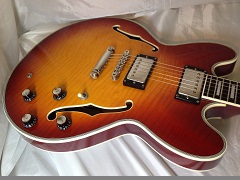 E-SA-135LTC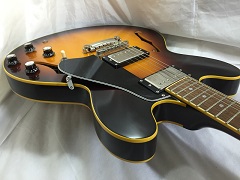 E-SA-135LTS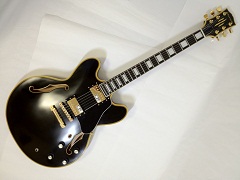 E-SA-138LTC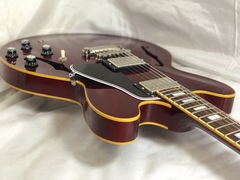 E-SA-160LTS
EPIPHONE

Founded in unknown  www.epiphone.com
Notable Vintages:

 

Casino, Sheraton, Emperor, Emperor-J
Details to be updated
Casino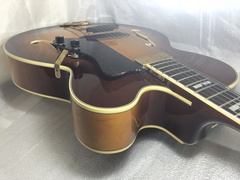 Emperor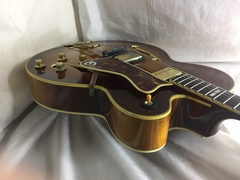 Emperor-J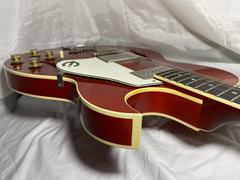 ES-930J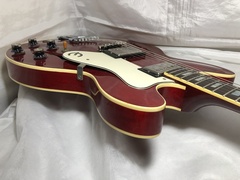 Riviera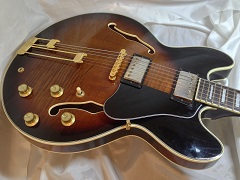 Sheraton
FENDER 
Jazzmaster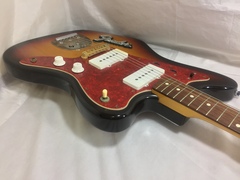 JM66-80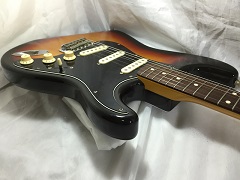 Stratocaster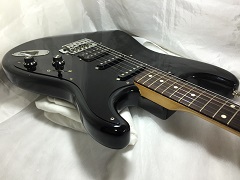 Stratocaster ST-456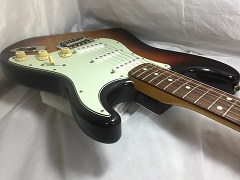 Stratocaster ST-62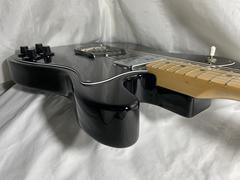 TC72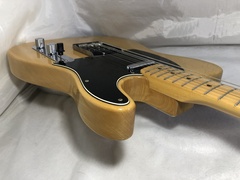 Telecaster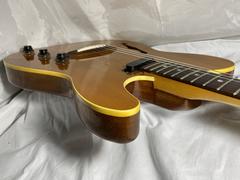 TLAC-950
Catalogs
Fernandes Guitars
Guitar models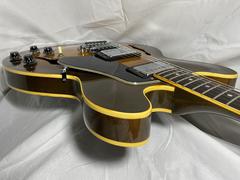 FSA-80
FUJIGEN
GRECO
Founded in 1960  www.kandashokai.co.jp/flos/greco
Notable Vintages:

 

SA, FA, EG, BR, RS, ES, SV, L, LG series, ME-700, WF-140
Greco is a brand of electric guitars produced by Kanda Shokai. Kanda Shokai is a musical instrument wholesaler mostly known for being part of Fender Japan.<br> Kanda Shokai was established in 1948 and the Greco brand name was started in 1960 by Kanda Shokai. It was not until 1966/1967 that electric guitar production was begun in earnest with the introduction of Greco Telecaster like models. Greco also produced a few original designs in the late 60s including the Greco Semi-hollow 'Shrike' guitars which were imported and marketed first by Goya and later by Kustom. The 'Shrike' model was unusual in that it had a pair of weird boomerang 'L' shaped pickups. In the early 1970s Kanda Shokai made Greco Gibson like models with bolt on necks which were very similar to the Ibanez Gibson like models at that time and most of these models had a Greco logo that looked more like 'Gneco'.<br>Starting in late 1979 the Greco 'Super Real Series' were introduced which were high standard replicas of Gibson and Fender models. In 1982 the Greco 'Mint Collection' was introduced which continued the high standard of the 'Super Real Series'. In 1982 Kanda Shokai and Yamano Gakki become part of Fender Japan and Kanda Shokai stopped producing its own Greco Fender replica models.
Models of note:
EG-1000

EG-500

EG-650

EG-700

EG-800

EG-800GS

EG59-70

EGF-850

ES-8

FA-700

FA-95

FA-95-NT

FA67-70

K-FA Custom

L-100S

L-10P

L-7

LG-110

LS-120

ME-700

N-50

N-55

RS-90

RS-900

SA-1200

SA-500

SA-550

SA-64-60

SA-700

SA-800

SA-900

SE-800

SS-500

SS-700

SV-1200

SV-600

SV-800

WF-140

Zemaitis GZ-2600
Catalogs
HISTORY GUITARS
Notable Vintages:

 

ZSA series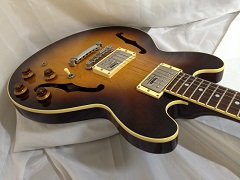 ZMS-CFS (BS)
IBANEZ
Founded in 1908  www.ibanez.com
Notable Vintages:

 

GB series, JP20, JSM100, AS200, LR10, AM200 series and 4 digit guitars
Ibanez is a Japanese guitar brand owned by Hoshino Gakki since 1908. Hoshino Gakki were one of the first Japanese musical instrument companies to gain a significant foothold in import guitar sales in the United States and Europe.<br> The Ibanez brand name dates back to 1929 when Hoshino Gakki began importing Salvador Ibanez guitars from Spain. The modern era of Ibanez guitars began in 1957 and the late 1950s and 1960s Ibanez catalogues show guitars with some wild looking designs.<br> In the 1960s Japanese guitar makers started to mainly copy American guitar designs, resulting in the so called Ibanez lawsuit period. After the lawsuit period Hoshino Gakki introduced Ibanez models that were definitely not copies of the Gibson or Fender designs such as the Iceman and The Ibanez Roadstar. In the 1970s, Hoshino Gakki and Kanda Shokai shared some guitar designs and so some Ibanez and Greco guitars have the same features. The company has produced its own guitar designs ever since.<br> Most Ibanez guitars were made for Hoshino Gakki by the FujiGen guitar factory in Japan up until the mid-to-late 1980s and from then on Ibanez guitars have also been made in other Asian countries such as Korea, China and Indonesia.
2355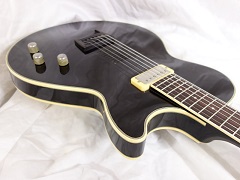 AE-200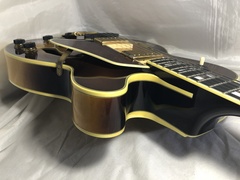 AF-200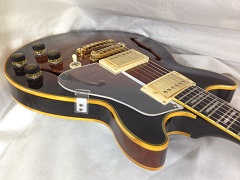 AM-205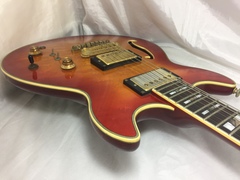 AM-400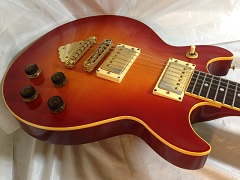 AR-100 Artist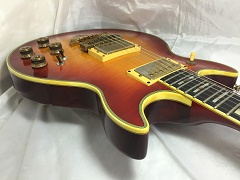 AR-300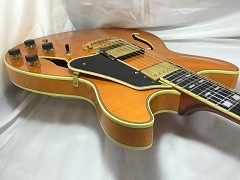 AS-200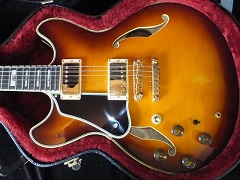 AS-200 Lefty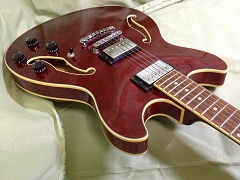 AS-73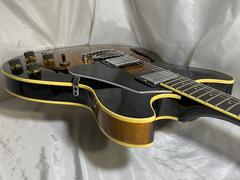 AS-80

 

=
Catalogs
KAWAI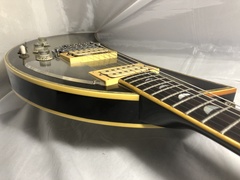 Moonsault MS-1000
NAVIGATOR
A sub-brand of ESP, the world famous stylish guitar maker. In its non-metal focused child brands, Grassroots is selling to the beginners and Edwards is targeted to the advanced players. Sitting on top of the range, Navigator has always been the wish-list of the MIJ collectors due to its high quality woods and parts selection. Navigators are all made in Japan, crafted by the top-notched luthiers.
Guitar models of note:
SA-120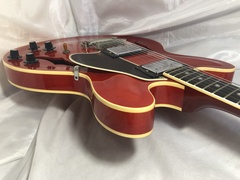 SA-150
ORVILLE
Founded in late 1980s  unknown
Notable Vintages:

 

ES, LS series
Orville by Gibson was a brand of guitars that was managed by the Gibson Guitar Corporation for the Japanese market during the late 1980s and most of the 1990s.<br> During the 1970s and the 1980s, Fender and Gibson opened Japanese branch divisions to make guitars in Japan using the Fender/Squier or Gibson/Epiphone brand names for the Japanese market. Gibson established Epiphone Japan in the early 1970s with the production and distribution being managed by Aria in cooperation with Gibson.<br> The Aria and Gibson Epiphone Japan partnership ended in 1983 with the export Epiphone production moving to Korea and in 1987, Yamano Gakki obtained the Gibson and Epiphone dealership in Japan. Yamano Gakki distributed Gibson and Korean Epiphone guitars and also produced a limited range of Epiphone Japan semi acoustic guitars in cooperation with Gibson.<br> When the Orville by Gibson series was launched in 1988, Gibson was also selling American-made Gibson guitars, Japanese-made Epiphone guitars, and Korean-made Epiphone guitars in Japan. The Orville by Gibson and Orville series were distributed by Yamano Gakki and were priced midway between the American-made Gibson guitars and the Korean-made Epiphone guitars.<br> The Orville series were discontinued in 1998 due to Gibson and Yamano Gakki deciding to export an expanded Epiphone model range that included solid body and semi acoustic models. Gibson and Yamano Gakki ended their relationship in late 2006.
DEVISER
A Nagano-based boutique guitar maker. Also known as Deviser.
Guitar models Examples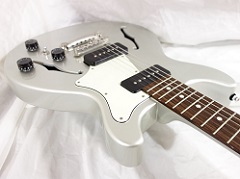 Albatross F-S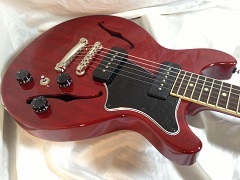 Albatross STD 1-S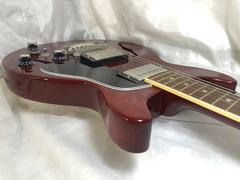 Albatross-STD 1-H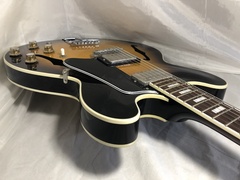 Exrubato Hollow-H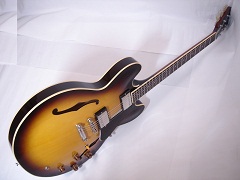 Exrubato STD
TOKAI
Tokai is a Japanese guitar manufacturer founded in 1947. Tokai have produced acoustic guitars, electric guitars, electric basses, autoharps, and melodicas. Tokai first started making classical guitars in 1965 and started making Hummingbird electric guitars in 1968 and Hummingbird Acoustic guitars in 1970.<br> Tokai have also made an original introductory line of acoustic Conn Guitars, and acoustic replicas of Gibson and Martin. In the late 1970s early Fender copies began and were sold mainly in Japan and Europe. Tokai have built various Gibson and Fender replica models over the years.<br> The Tokai "Les Paul Reborn" model started in 1978 and by 1980 Tokai had changed the name from "Les Paul Reborn" first to "Reborn Old" and then to the "Love Rock Model". This was in response to threats from the American companies to go to court to protect their copyrights. Thus these models are generically known as "Lawsuit Guitars". Tokai also made Fender replicas starting in 1977. Tokai have their own instrument making factory and have built guitars for well-known brands (OEM). Tokai and Dyna Gakki currently build the Fender Japan solid-body models and have done so since 1997.
ES-145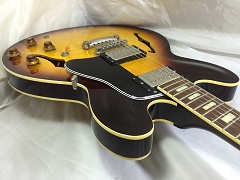 ES-150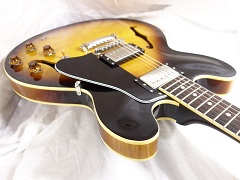 ES-158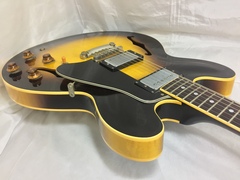 ES-185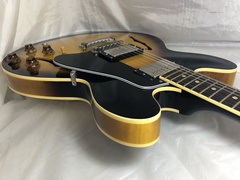 ES-196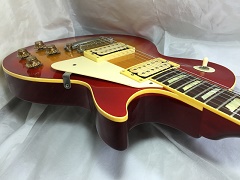 LS-100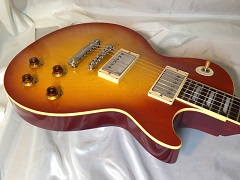 LS-132 SEB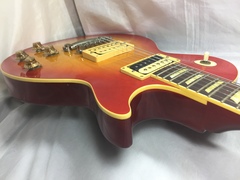 LS-50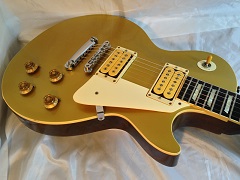 LS-50 Reborn Old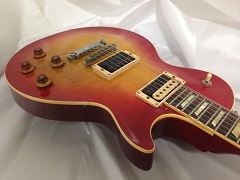 LS-60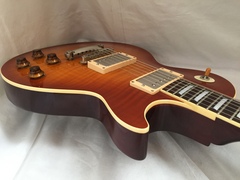 LS-MIJ 172
Catalogs
YAMAHA GUITARS
Yamaha was established in 1887 as a piano and reed organ manufacturer by Torakusu Yamaha as Nippon Gakki Company, Limited in Hamamatsu, Shizuoka prefecture and was incorporated on October 12, 1897. The company's origins as a musical instrument manufacturer is still reflected today in the group's logo - a trio of interlocking tuning forks.<br> Yamaha is one of the most successful Japanese guitar brands. Its solid body (SG series), semi hollow (SA series) and full hollow bodies (AE series) have been loved by the players and collector world wide for the last 40 years.
Guitar models examples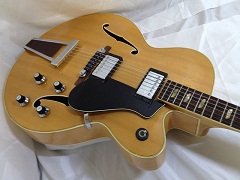 AE-12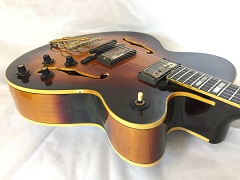 AE-1200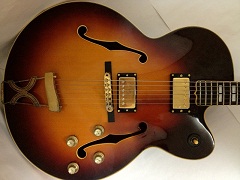 AE-1500
AE-18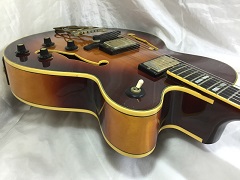 AE-2000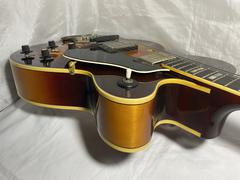 AE1200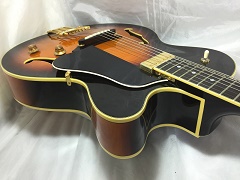 AEX-1500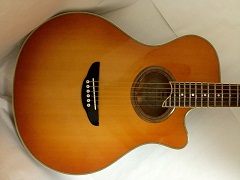 APX-8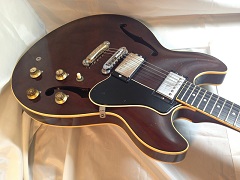 SA-1000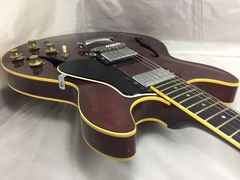 SA-1200S
Catalogs